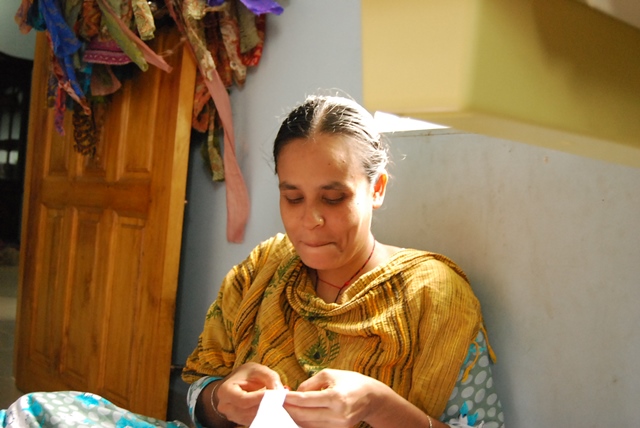 "You need power mostly when you want to do something self-interested or harmful; otherwise Love is enough to get things started. "

Believe me when I say to you that Bangladesh has its share of genius, too; but if you judge a fish on its ability to climb a tree....it will live its whole life accepting as true that it is stupid. In point of fact, we came to know a few in "Nokshi Kath," which was derived from the Bengali word "naksha" which refers to artistic patterns. In a typical village house, three generations of women stitches at the same time. However, it does not translate to money for a decent living. Endengered folk art "Nokshi-Katha," in a time when so much progress has been made to create jobs of women in Garments making in Bangladesh. Hardly any hope for women with passion in hand stitching; so we should ask ourselves, shall we let the wheel of progress crush out the marvel of the past?

We left a sense of purpose to bring these passionate women in the international market place, such a way that never envision. The idea of utilizing their skills to create contemporary fusion fasions.

We are not a charity organisation. Rather a social business partner to empower people (especially women) who have PASSION and TALENT.

"Financial reform need to address from moral authority."

"Every morning starts a new page in our story. Let's make it a great one today."